Bike tours
Biking is a great option for cultural tours to explore the cities combining history, culture, and exercise. There are a few options for bike tours you can choose. In cities like Lisbon and Oporto, you will enjoy a little history. But if you prefer exploring nature, you can visit a winery, a cork farm or simply enjoy the landscape.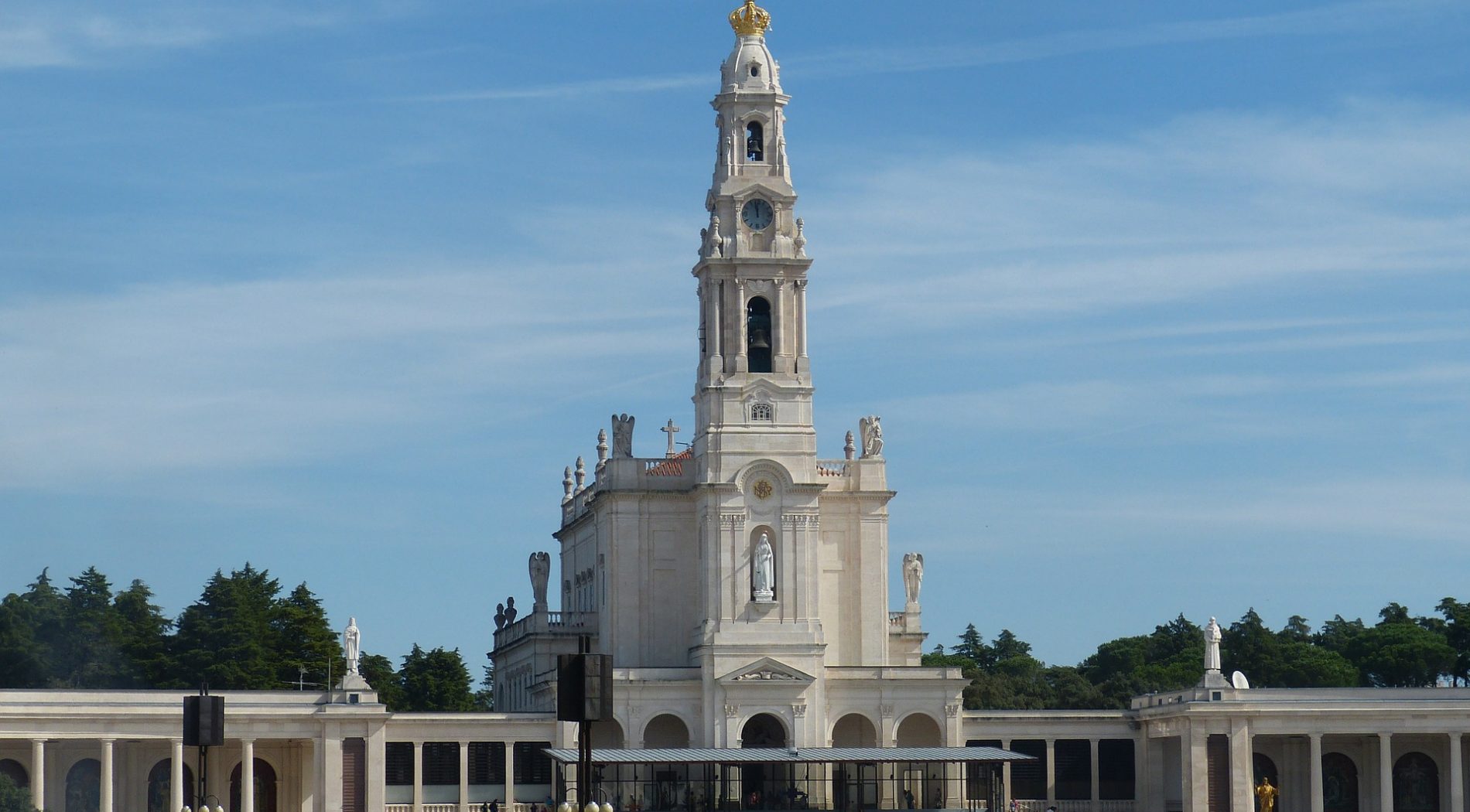 Catholic tours
The country has a large number of amazing churches, monasteries, cathedrals, and other beautiful buildings waiting to be visited. Some are worth a special visit: the Sanctuary of Fátima, Cathedral of Braga, Basilica da Estrela in Lisboa or São Francisco Church in Porto, just to name a few.
Cork tours
Cork is one of the most characteristic natural products of Portugal and to learn all about its production is a great way of experience our culture. It is a highly versatile natural product, allowing one to do unimaginable things: fashion accessories, clothing, shoes, furniture, and floor or wall coatings.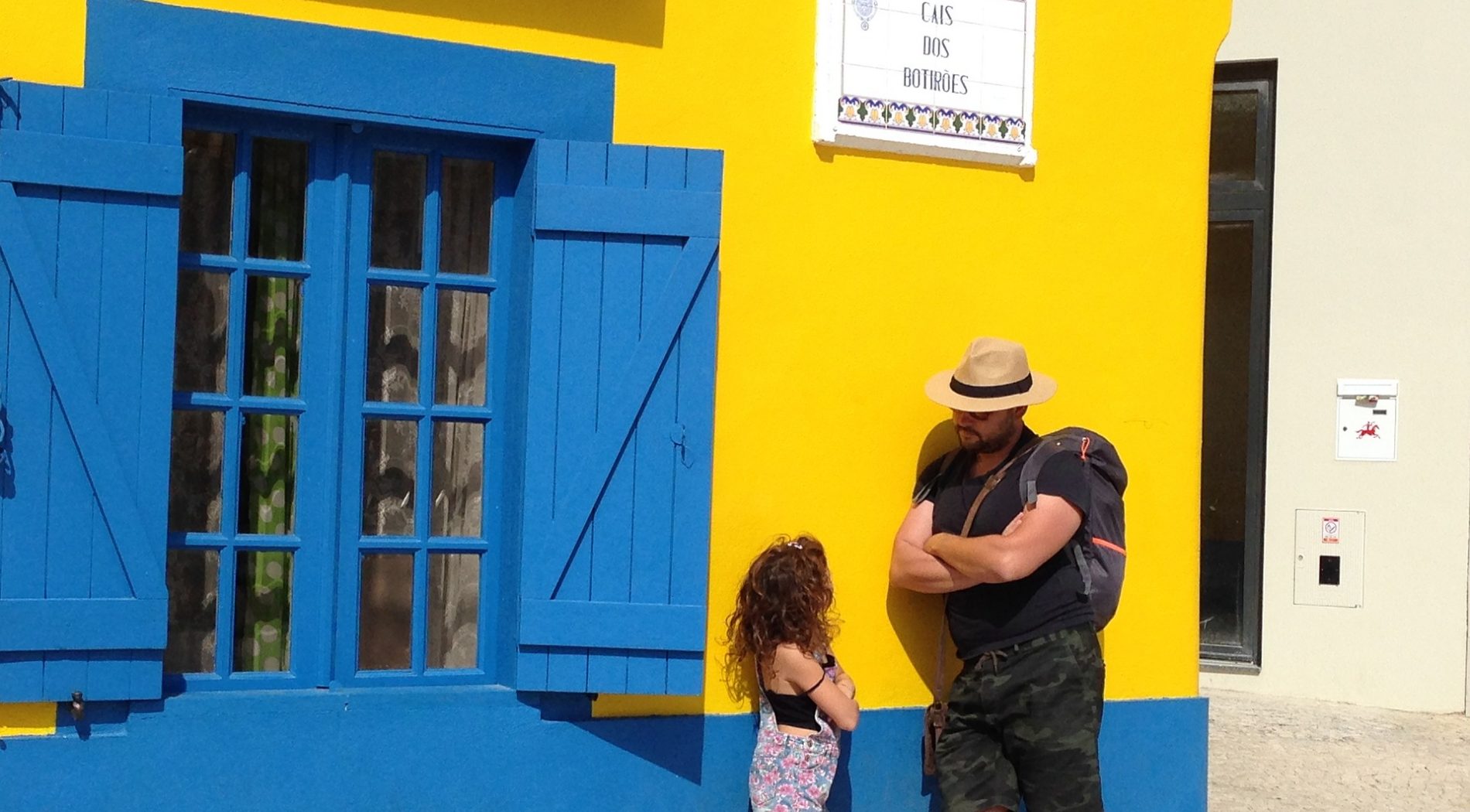 Family tours
Portugal offers excellent options for a family vacation, either outdoor and indoor activities. Experiences in castles, museums, zoos, theme parks, animal farms, water parks, and surfing are a success with the little ones. In the cities, all types of games like treasure hunts are great options to mix learning in a fun way!
GoCar tours
A GoCar is a great alternative for those looking to enjoy the city in a more light and fun way. For a few hours, you will roam the main streets, with the help of a map, enjoying the city at your own pace, and admiring the buildings and the architecture. It is a great experience for families and groups of friends!
4x4 tours
Small towns, remote routes, or adventurous paths are the recipe for a great tour on a vehicle with special characteristics. These tours will take you to enjoy the real Portugal, focusing not only on nature but also on the daily life of the small tows and villages. You will have a great time!
Jewish tours
The Jewish heritage is part of the Portuguese identity. Time slowly erased the marks of the Jewish presence in many Portuguese cities. However, remains of the Jewish presence, across the country, from architecture to the urban planning of towns, place names, language, and customs, and culture have survived!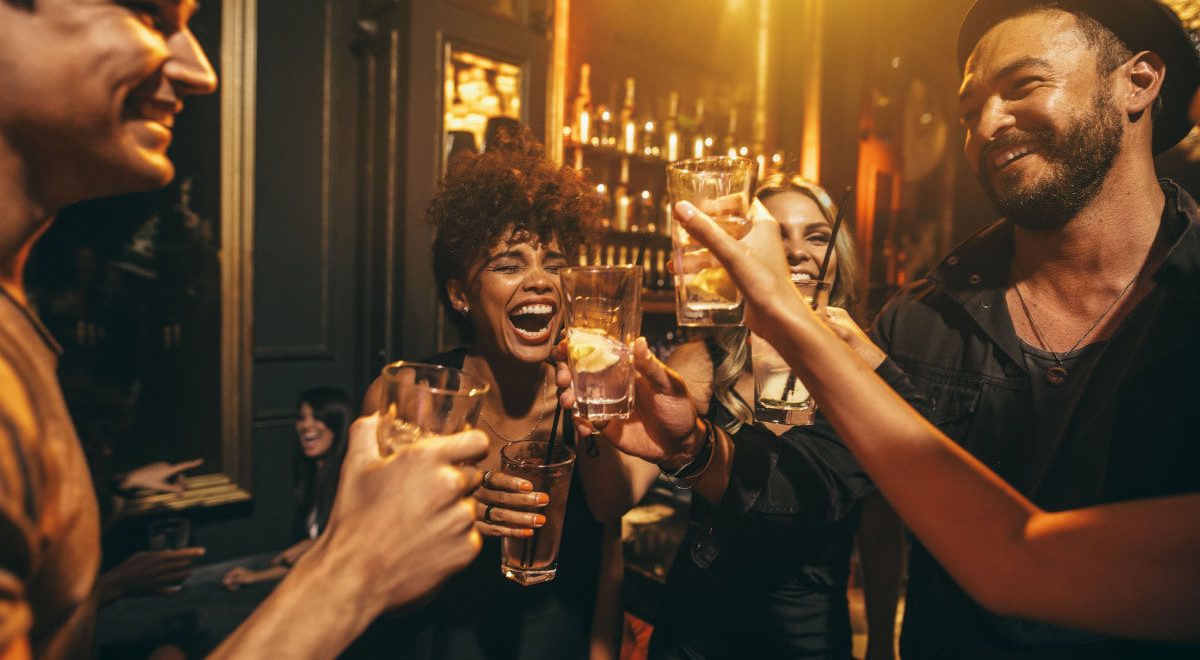 Pub crawl tours
Cultural tours in Portugal can be fun and exciting! In cities like Oporto and Lisbon, bars are central to fantastic nightlife, and there a lot of great pubs and bars for locals and tourists. Historical streets full of tourists during the day, will be full of people, at night, enjoying themselves and soaking the atmosphere.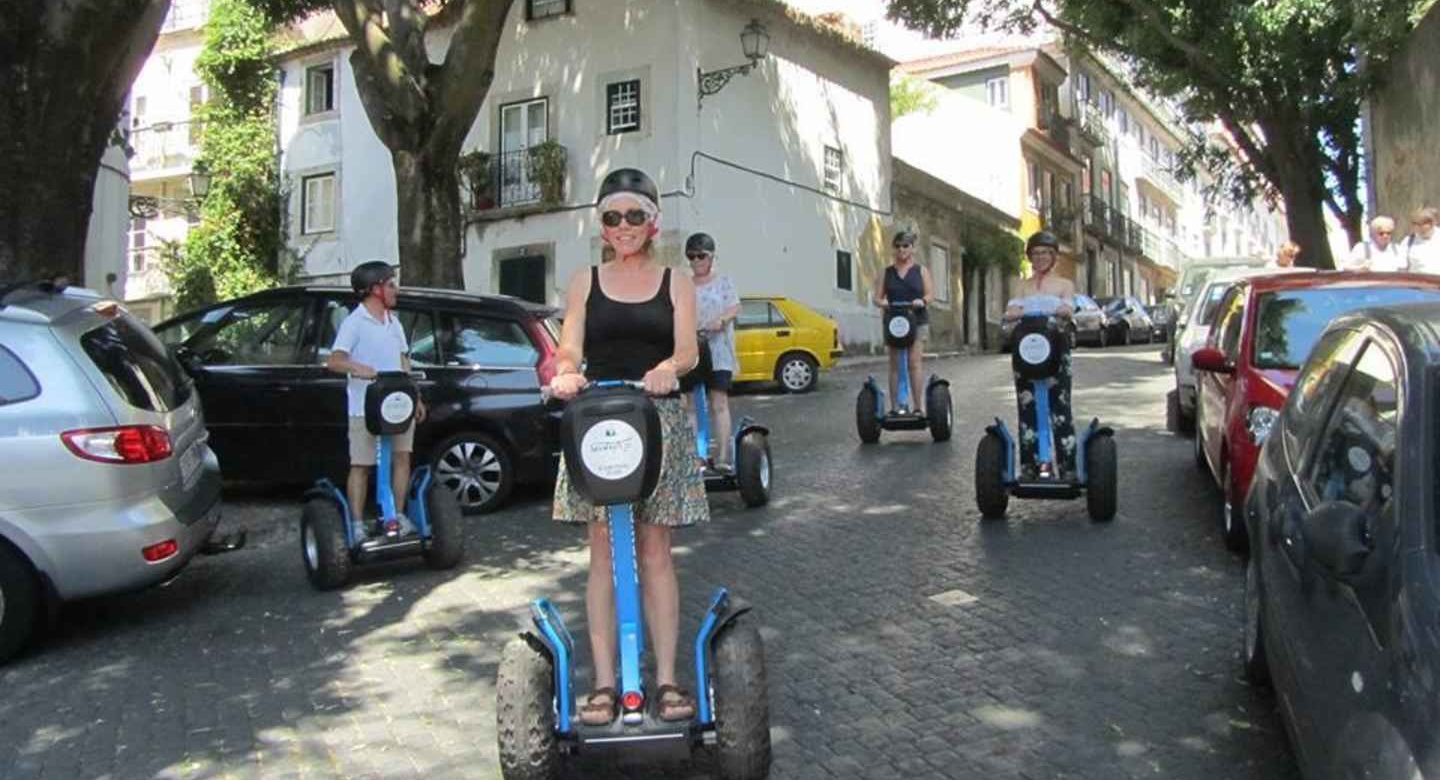 Segway tours
What a great way of doing a tour without the physical effort of going up and down the hills of Lisbon and Oporto! A segway is the best ecological way of exploring the cities and learning all about their history and culture. Go through historical streets and typical neighborhoods without losing your breath!
Street Art tours
The cities of Lisbon and Oporto and surroundings are rich in terms of street art! Contemporary artists sprinkled the cities with numerous works of art. From old buildings to the most modern areas, it is possible to see works of this kind, and all of them, with a very specific meaning, which portrays each artist's ideas.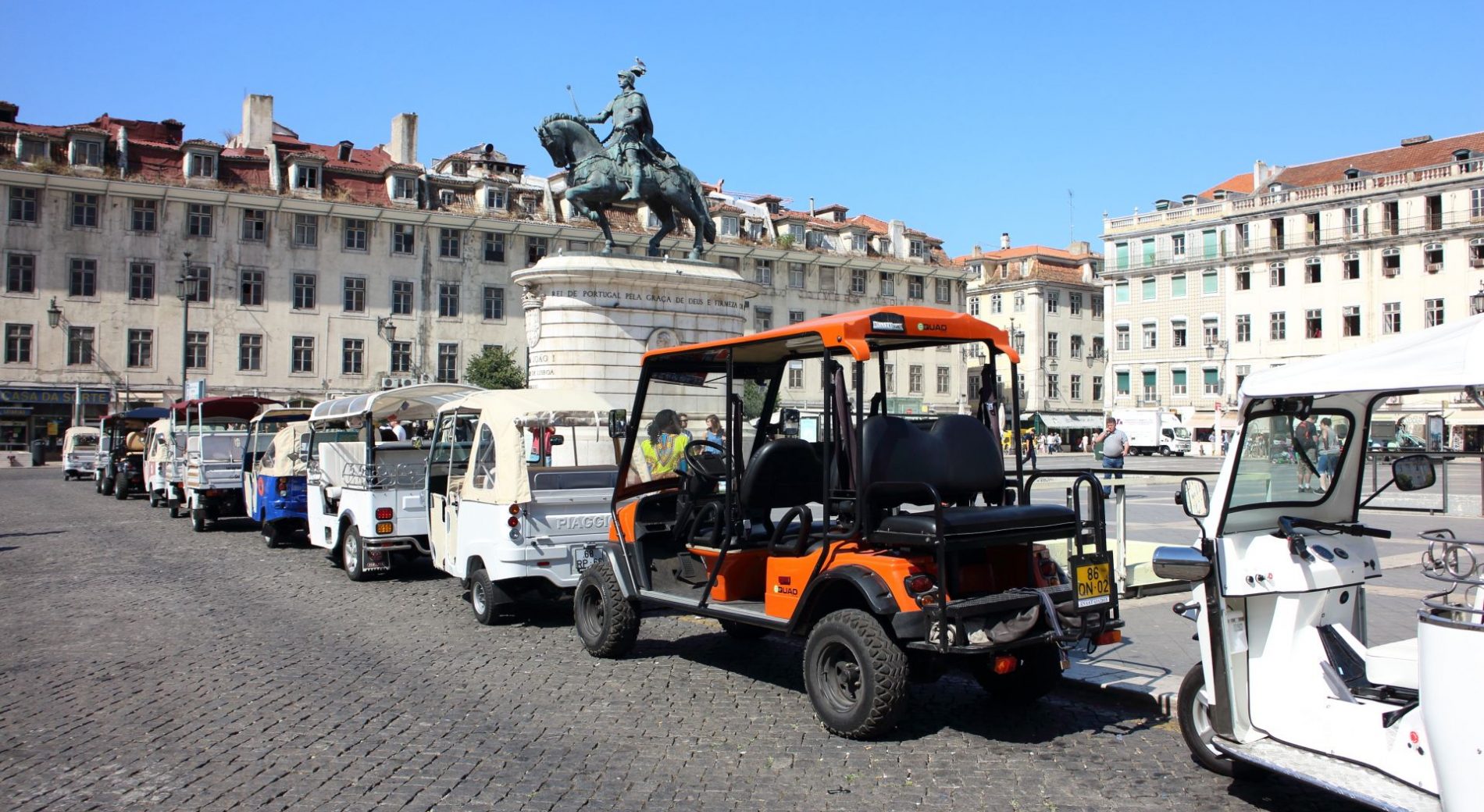 Tuk tuk sightseeing
This is a new and fun way of discovering the cities. The driver will take you through the narrow streets, entertaining you, and sharing with you some stories and curiosities about the local history. For a few hours, this sightseeing tour will show you the highlights and give you a glimpse of what the city has to offer.
Walking tours
A walking tour is the best way of exploring a city! With an experienced guide, walk through the historical neighborhoods, learning the history, architecture, and feeling the energy of the city's daily life! In this cultural tour, the guide will share all sides of history talking about the people that used to live in these lands.