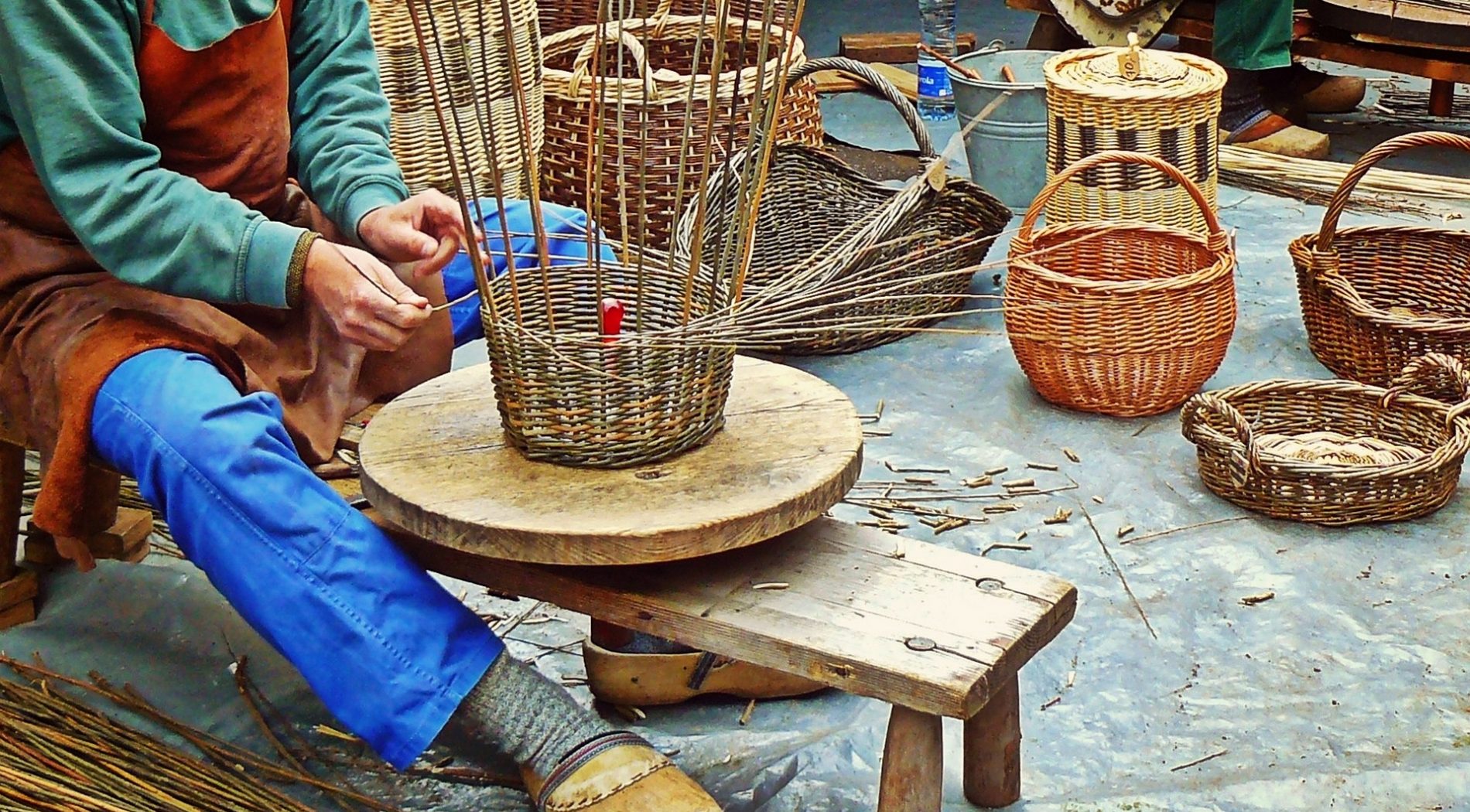 Basketry
Basketry is a Portuguese tradition, and some people master this art from the north to the south of the country. If in the past, wicker baskets were necessary for agriculture and commerce, nowadays, these types of articles are used as fashion accessories. Learning how to make this art is a great handicraft experiences.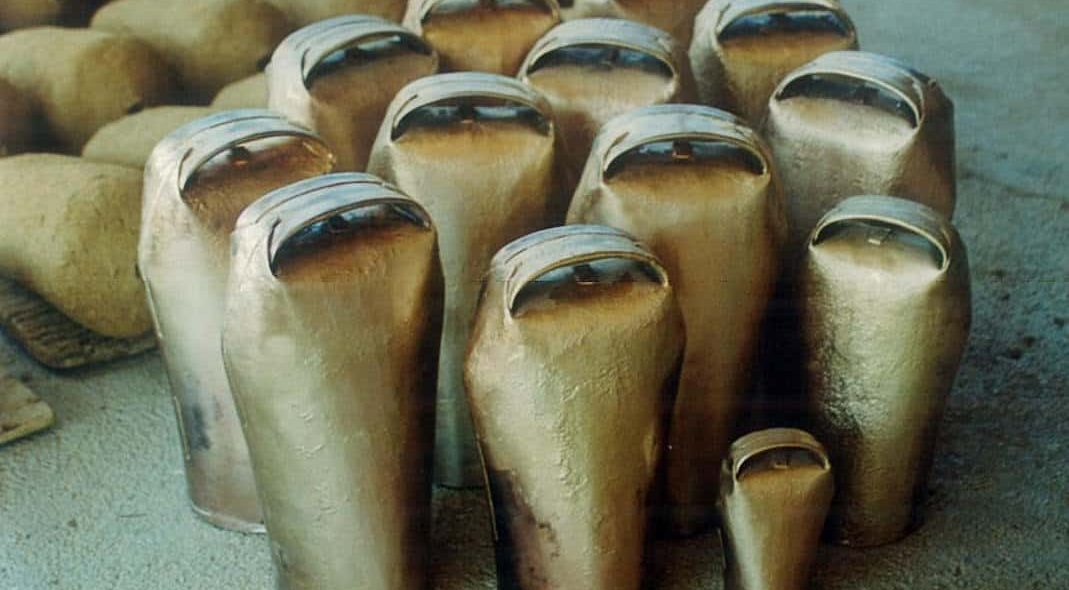 Cowbell
The manufacture of cowbells, recognized as Intangible Cultural Heritage by UNESCO, is a unique art that has existed for over two thousand years. It was used on the necks of some animals to guide others while grazing. Cattle ranchers were proud to present their animals with cowbells decorated with the farmhouse's initials.
Embroidery work
Embroideries are drawings created manually on a piece of fabric, using instruments like needles, wool, cotton, linen, among others. Many of these techniques came from at the time of the discoveries. Over time, regions gave them a very unique and exclusive brand, resulting in a characteristic feature of that location.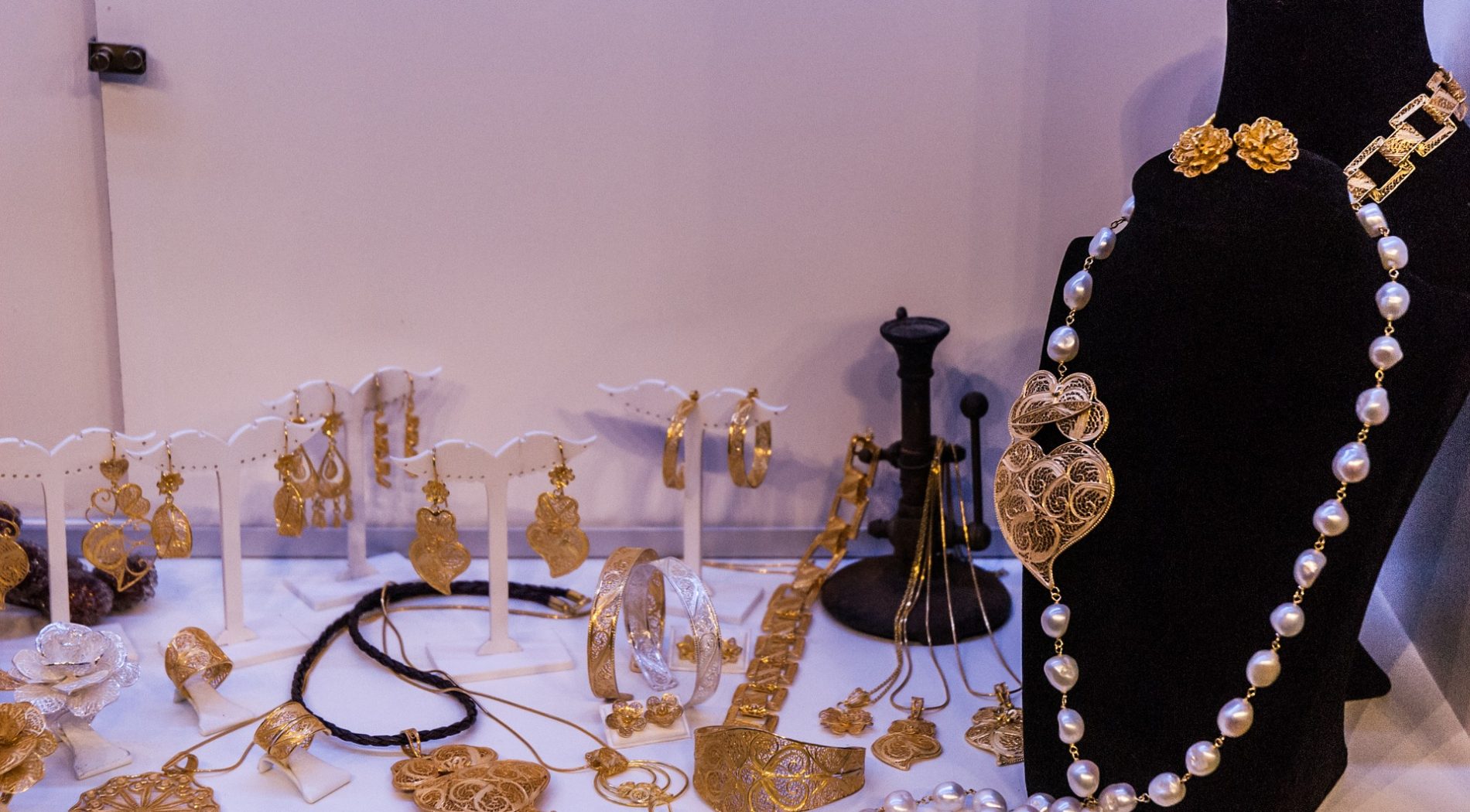 Filigree jewellery
The filigree arrived in the Iberian Peninsula between 2000 and 2500 B.C. The Portuguese filigree pieces consist of accessories made from very fine threads and small metal balls. These elements can be made in gold or silver. The drawings mostly represent symbols that mention nature, religion and love.
Porcelain
When we talk about Portuguese porcelain, we think about Vista Alegre. In 1824, José Ferreira Pinto Basto, a prominent figure of the society, founded a factory for porcelain, glass, and chemical processes. Nowadays, Vista Alegre is an institution in Portugal and the world, synonymous with excellence and unparalleled quality.
Pottery
Pottery took place in the Neolithic period when people began making pieces to store goods. In Portugal, clay works are found mainly in traditional markets and fairs. Did you know that Bisalhães black pottery and the clay figures of Estremoz was recognized by UNESCO as Intangible Cultural Heritage of Humanity?
Textiles
The textile industry is one of the most representative in our economy. Fabrics are recognized for their quality, being the choice of many brands worldwide, be it clothing or household items. Our preference is wool items, whether quilts, fabrics, or handmade garments. Among the most handcrafted fabrics, burel, made of wool, has good strength and durability.
Tapestry
You can find fantastic tapestry pieces in Portugal. The most relevant are the Arraiolos rugs, hand-embroidered since the 15th century, and the Portalegre tapestry, most used in mural decoration. The pieces are made on a loom using a unique technique that allows the rigorous reproduction of painting works.
Tiles
The name comes from Arabic and has gained tradition in Portuguese lands. The tile has 500 years of national production and is a unique case as a decorative and architectural element. It lined churches, palaces, and changed the urban landscape. A tiles' workshop is the most famous handicraft experiences you can have in the country, learning how to produce it and painting it!